Waupaca Boatride Volleyball Tournament




July 8-10, 2016




Oshkosh, WI - Brighton Acres





Tournament Schedule:


Thu. July 7, Juniors Clinic - TBD - Brighton Acres
Fri. July 8, Sand Doubles - 9:00am - Brighton Acres and The Bar of Oshkosh
Fri. July 8, Grass Doubles - 9:00am - Brighton Acres
Fri. July 8, Coed Quads - 9:00am - Brighton Acres
Fri. July 8, Juniors Quads - 9:00am - Brighton Acres
Sat. July 9, Mens and Womens Triples - 8:00am - Brighton Acres
Sun. July 10, Coed Sand Doubles - 9:00am - The Bar of Oshkosh
Sun. July 10, Juniors Sand Doubles - 9:00am - Brighton Acres and Oshkosh Lanes
Sun. July 10, Reverse Coed Quads - 9:00am - Brighton Acres



News and Information:




Mar 13, 2016 - Photo Contest Results





Congratulations to our winners:
1st Place: Heidi Bargmann's photo of Nighttime Finals.
2nd Place: Rob McAllister's photo of Volleyballs in the Sand.
Runner-Ups: Dave Crabill and Andy Ratchman

Thank you to everyone that sent us photos and to all those that voted. Even if your photos didn't win the contest, we could possibly use them in this year's marketing materials, for which you'd be credited. View all of the contest photos here.



Feb 21, 2016 - Photo Contest Voting



Thank you to everyone that has sent in their photos last year. We received hundreds of photos from over 30 different people. It took longer than expected to sort through all of them, so we decided to wait and launch the contest in conjunction with the 2016 registration opening. We added 70 of the best ones to our Facebook page for you to vote on. View the Photos Now!

Please vote for your favorite photos by Liking and Sharing them. You may Like as many photos as you want. You may also tag people in the photos if you know who they are. Voting ends on Monday Mar 7. The amount of Likes represents 60% of the voting process. The other 40% is from the vote of the Waupaca Boatride panel.



Feb 20, 2016 - 2016 Registration is Now Open



Registration is now open for the 2016 Waupaca Boatride/US Open Grass Volleyball Tournament. The event will be held at Brighton Acres in Oshkosh, Wisconsin on July 8-10, 2016.

The full lineup of tournaments:
Friday July 8: Coed Quads, Juniors Quads, Sand Doubles (Open), Sand Doubles (Under 6'), and Grass Doubles
Saturday July 9: Mens and Womens Triples
Sunday July 10: Reverse Coed Quads, Coed Sand Doubles and Juniors Sand Doubles








Feb 20, 2016 - Watch the 2015 Triples Championships








Feb 20, 2016 - Watch the 2015 National Anthem






Oct 18, 2015 - 2016 Dates


Every year we get flooded with emails asking when the next Waupaca Boatride is so people can plan their weddings, reunions and other activities around it. For those wondering, we are always on the second weekend of July. The dates for 2016 are July 8-10. Plan accordingly!



Jul 22, 2015 - Thank You


Thank you to all the great volleyball players and fans that make the Waupaca Boatride what it is. It is truly a players' event and we are humbled to be a part of it. Thanks to you we ended up with 1,110 teams combined between the Friday, Saturday and Sunday tournaments.

We could not have run this tournament without help from the following great people: Jason Wheelock, Seth Kurkowski, Jana Serwa, Erica Punke, Crystal Gardipee, Sandy Armstrong, Sidney Rose, Randy Stutesman, Glenn Rutledge, Jeff Vanden Heuvel, Chip Orlikowski, Scott Wittmann, Crystal Matuszewski, Val Burke, Holly Vogelsang, Randy Schmitz, Brian Schaefer, Andy Ratchman, Todd VerHaagh, Tony Joslin, Bryce Coleman, Laurie Mink, Courtney Schroeder, Sami Duehring, Nicole Peters, Colin Vanden Heuvel, Courtney Vanden Heuvel, Jeff Montsma, Mark Schmitz, Mary Lou Schreoder, Doug Folz, Barb Tuchscherer, Mike Duehring, Gillian Pakula from Oshkosh West, Luke Herriges from Oshkosh North, Erik Gialdella from Oshkosh Lanes, Karen Martinson and the Appleton West Boys Volleyball team, Jamie Knudson and Kevin Stini from The Bar of Oshkosh, and Rob Pelton and Kevin Steiner from SAVA.

We'd also like to thank our sponsors: Spalding, Oshkosh Convention and Visitors Bureau, Park and Sun, Red Bull, Lee Beverage and Generac Power Systems.

Last, but not least, many thanks go to Adam Tigert and his family at Brighton Acres for helping make our event better each year.



Jul 20, 2015 - 2015 Winners


A list of all top finishers for the 2015 Waupaca Boatride Volleyball Tournament can be found on the Past Winners page.



Jul 14, 2015 - Photo Contest Submissions


We're officially taking submissions for the photo contest. Some of the photos we've already seen are amazing, so send them to us by the end of the month and we'll post our favorites to Facebook and have a contest. The Grand prize is a free entry to next year's event, and if we use your photos for our 2016 marketing materials, we will make sure to give you credit. For more details on how to submit your photos, please email eddie@waupacaboatride.com.



Jul 7, 2015 - Pool Assignments and Court Map Released


2015 Pool Assignments
2015 Friday Court Map
2015 Saturday Court Map
Aerial Map of Grounds (detailing the entire camping, parking, and playing area)

Notes:
- Please remember that check in for triples begins on Friday July 10 at 5:00pm and Saturday July 11 at 6:30am.
- Changes/additions since Monday 07/07/15 are not reflected in the Pools document - but will be updated at the Tournament.
- Your Pool or Court Number may change. Look at the Pool Play Boards when you check-in. Also, any no shows may affect what court you are playing on.
- Above Pool Assignments are for Friday Quads, Saturday Triples and Sunday Reverse Quads. Pools for Juniors Quads, Juniors Sand Doubles, Friday Grass Doubles and all Sand Doubles will be announced the day of.



Jul 7, 2015 - Juniors Sand Doubles Locations & Times


These are the locations and times for the Juniors Sand Doubles on Sunday:
Brighton Acres
Girls 12U - 8:30am check-in
Girls 14U - 8:30am check-in
Boys 16U - 2:30pm check-in

Oshkosh Lanes
Girls 16U - 8:30am check-in
Girls 18U - 2:30pm check-in

Pool assignments will be announced after check-in.



Jul 3, 2015 - Registration Closed/Waiting List


If you missed the deadline and want to be included on the wait list, please fill out the registration form for that tournament. Teams do drop out the week of, so we use the wait list to fill in holes. If you haven't heard from us by Friday, you can show up and wait to see if there are any no shows.



Jul 1, 2015 - Swinghamer Outdoor Productions to Tape Finals



Swinghamer Outdoor Productions will once again be professionally taping both the men's and women's grass triples finals at this year's Waupaca Boatride Volleyball Tournament. This year there will be a camera positioned over the court and a roaming camera as well. Here's how last year's videos turned out: Women's 2014 Final & Men's 2014 Final



Jun 27, 2015 - Oshkosh Lanes to Host Portion of Juniors Doubles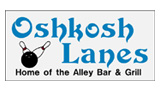 Oshkosh Lanes is under new ownership and management this year and they have agreed to let us bring back the Juniors Sand Doubles on Sunday July 12. Their 4 court outdoor facilites are top notch and they offer a tiki-hut with full concessions right on the courts. The age groups that will be playing there will be announced the week of the tournament.



Jun 25, 2015 - A Message From Misty


Misty May-Treanor took some time out this week to send us a quick video promoting her upcoming Dream In Gold clinics being held on July 8 and 9. For times, costs and more information, please visit the Dream in Gold Clinic registration page. Visit our Facebook page to view the video: facebook.com/waupacaboatride/.





Jun 22, 2015 - One Week Until Early Deadline


Get your teams registered before June 30th to avoid higher entry fees.




Jun 19, 2015 - 2015 Official Clothing Design


Plastic Clothing will be providing the official tournament gear again this year. Here's a glimpse of this year's design. Visit the Vendors page for a larger view.





Jun 12, 2015 - Boatride Directors on Fox 11's Living with Amy


On Thursday June 11, 2015, Waupaca Boatride Volleyball Tournament directors Tom Galecke and Eddie Zelhofer were featured on the Fox 11 live morning show called 'Living with Amy'. Watch as they try to answer her rapid-fire questions about this year's event. Visit our Facebook page to view the video: facebook.com/waupacaboatride/.





Jun 10, 2015 - Dream in Gold Contest


Want to win free entry into three-time Olympic Gold Medalist Misty May's Dream In Gold clinic? You may nominate any junior, 10-18 years old, by writing a few words as to why they should be considered. Please submit your nomination in 100 words or less via our contact page.
Dream In Gold clinics: Wednesday July 8, or Thursday July 9th. Full details



Jun 8, 2015 - Juniors Tournaments


We're very excited about the growth of outdoor/beach juniors programs in the area. We have begun working closely with juniors programs to help cross-promote events. We've also created a Juniors Tournaments page to list juniors events in Wisconsin and surrounding states. If you are interested in having your events listed or becoming a volleyball partner, contact us.

Here's a list of juniors clubs and programs that we have partnered with so far: Wisconsin Volleyball Academy, Wisconsin Juniors, Northern Impact, SAVA Juniors, All In Volleyball Juniors and Oshkosh West Wildcats Volleyball. View all of our Volleyball Partners.



Jun 5, 2015 - Coors Light Named Official Beer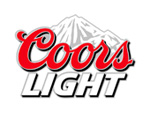 The Waupaca Boatride Volleyball Tournament has entered an agreement with Lee Beverage in Oshkosh, WI making Coors Light the official beer of the tournament for the next 3 years. The mountains will definitely be blue in July!






May 15, 2015 - Camping Registration is Open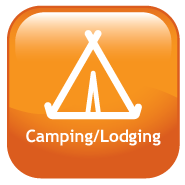 Camping registration for the 2015 Waupaca Boatride Volleyball Tournament is now open. Camping is a cheap alternative to hotels as it's one flat price for the whole weekend versus a per night rate. The campground is located right across the street from Brighton Acres and all of the festivities.

There are three types of campsites that you can register for: a 20x40 foot regular site ($55 for the weekend), a 20x40 foot family/quiet site ($55 for the weekend) and a 40x40 foot RV/double site ($80 for the weekend). Reminder: no pets allowed. Please see the camping page for all of the details and rules.



Feb 8, 2015 - 2015 Registration is Now Open



Registration is now open for the 2015 Waupaca Boatride/US Open Grass Volleyball Tournament. The event will be held at Brighton Acres in Oshkosh, Wisconsin on July 11-12, 2015.

The full lineup of tournaments:
Friday July 10: Coed Quads, Juniors Quads, Sand Doubles (Open), Sand Doubles (Under 6'), and Grass Doubles
Saturday July 11: Mens and Womens Triples
Sunday July 12: Reverse Coed Quads, Coed Sand Doubles and Juniors Sand Doubles

Changes for 2015: With less sand courts to work with this year we had to make some adjustments to the Friday lineup. There will only be 3 sand tournaments on Friday, Men's and Women's Open held at Brighton Acres and an Under 6 Foot tournament (New Format) held at The Bar of Oshkosh. All other doubles tournaments will be held on grass at Brighton Acres. We have also added a B division to the Friday Coed Quads tournament.



Over $40K in Cash and Prizes!