Waupaca Boatride Volleyball Tournament




July 11-13, 2014




Oshkosh, WI - Brighton Acres





Tournament Schedule:


Fri. July 11, Sand Doubles - 9:00am - Brighton Acres, The Bar of Oshkosh and Oshkosh Lanes
Fri. July 11, Coed Quads - 9:00am - Brighton Acres
Fri. July 11, Juniors Quads - 9:00am - Brighton Acres
Sat. July 12, Mens and Womens Triples - 8:00am - Brighton Acres
Sun. July 13, Coed Sand Doubles - 9:00am - The Bar of Oshkosh
Sun. July 13, Reverse Coed Quads - 9:00am - Brighton Acres
Sun. July 13, Juniors Sand Doubles - 9:00am - Brighton Acres and Oshkosh Lanes



News and Information:




Jul 14, 2014 - Photo Contest Submissions


We're officially taking submissions for the photo contest. Some of the photos we've already seen are amazing, so send them to us by the end of the month and we'll post our favorites to Facebook and have a contest. The Grand prize is a free entry to next year's event, and if we use your photos for our 2015 marketing materials, we will make sure to give you credit. For more details on how to submit your photos, please email eddie@waupacaboatride.com.



Jul 13, 2014 - 2014 Waupaca Boatride Open Champions


Congratulations to the 2014 Men's and Women's open triples champions below, as well as all the other division winners and players. More winner photos will be posted soon.


Jena Berg, Ashley Genslak, Kerri Schuh


Adam VanOort, Tim Bomgren, Ben Shamrokh, Brian Bomgren



Jul 11, 2014 - Juniors Boys Doubles Moved to Later Start


Both Boys 14U and Boys 16/18U will now have a 2:30 check-in at Oshkosh Lanes instead of 8:30am. All teams will be emailed.



Jul 10, 2014 - 2014 Photo Contest


We will once again be holding a photo contest this year. Whether you have a fancy camera or just a phone with a camera, if you take photos this weekend, we want them. We will select our favorites and post them to Facebook for a vote. Winners will receive free entries and prizes.



Jul 9, 2014 - Friday Sand Doubles Location Change


Women's AA will now be playing at The Bar - Oshkosh and Women's A will be at Oshkosh Lanes.



Jul 8, 2014 - Pool Assignments and Court Map Released


2014 Pool Assignments
2014 Court Map
Aerial Map of Grounds (detailing the entire camping, parking, and playing area)
Please remember that check in for triples begins on Friday July 11 at 5:00pm and Saturday July 12 at 6:30am.

Doubles tournaments: schedules/brackets will be announced at checkin.



Jul 6, 2014 - Waiting List


If you missed the deadline and want to be included on the wait list, please fill out the registration form for that tournament. Teams do drop out the week of, so we use the wait list to fill in holes. If you haven't heard from us by Friday, you can show up and wait to see if there are any no shows.



Jul 5, 2014 - 1000 Teams


Milestone: We've exceeded 1000 total teams for the first time in our history.





Jul 4, 2014 - Registration is Officially Closed


Registration for the 2014 Waupaca Boatride Volleyball Tournament is now closed. If you missed the deadline and want to get on the waiting list, please register your team via the registration page. Waiting list teams often make it in to the tournament due to other teams dropping out or to make even numbers, so all hope is not lost.



Jul 1, 2014 - Magnum to Supply Lights



Magnum Power Products of Berlin, WI has donated lighting for our ever-growing event. Multiple light towers will be added to our championship court areas as well as along the road and in the campgrounds.

Magnum Power Products LLC is a leader in the power industry. Mobile diesel-powered light towers are the cornerstone of the company today, but they also offer generators, water trailers, trash pumps and combination power units.



Jun 24, 2014 - 2014 Official Clothing Design


Plastic Clothing will be providing the official tournament gear again this year. Here's a glimpse of this year's design. Visit the Vendors page for a larger view.

Jun 23, 2014 - Early Registration Deadline
Reminder: The deadline to get into the tournaments at a discounted rate ends at the end of the day on June 29. Prices for all tournaments will go up on June 30. The final deadline is Friday July 4 at 5pm. After that, teams will be put on a waiting list.





Jun 23, 2014 - Oshkosh Lanes Added on Sunday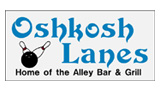 Oshkosh Lanes has hosted part of our Friday Sand Doubles Tournament for the past few years with their four beautiful outdoor courts. Due to the growth of the Sunday sand tournaments, Oshkosh Lanes will now be hosting a portion of Sunday's events as well.




Jun 17, 2014 - Newest Volleyball Partner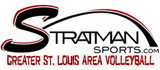 Waupaca Boatride welcomes StratmanSports.com as our newest volleyball partner. StratmanSports.com is one the Greater St. Louis Area's largest and best adult & junior volleyball organizers! Featuring indoor volleyball leagues & tournaments (USAV sanctioned and non-USAV sanctioned), sand volleyball leagues & tournaments, and grass volleyball tournaments. stratmansports.com

If you represent an organization or location that manages outdoor volleyball leagues or tournaments, and want to hear more about our Volleybal Partners program contact us.



Jun 10, 2014 - 2013 Women's Final Video


We just found this great video online from Janet TV (Sports Channel for Women) of last year's Women's Triples final.



Jun 1, 2014 - Misty May Video






May 26, 2014 - 2014 Event Poster


The 2014 Waupaca Boatride/US Open Grass Volleyball Tournament poster was designed by Matt Bellisle of Gravity DSN.



May 19, 2014 - Camping Registration is Open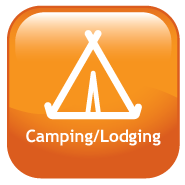 Camping registration for the 2014 Waupaca Boatride Volleyball Tournament is now open. Camping is a cheap alternative to hotels as it's one flat price for the whole weekend versus a per night rate. The campground is located right across the street from Brighton Acres and all of the festivities.

There are three types of campsites that you can register for: a 20x40 foot regular site ($55 for the weekend), a 20x40 foot family/quiet site ($55 for the weekend) and a 40x40 foot RV/double site ($80 for the weekend). Reminder: no pets allowed. Please see the camping page for all of the details and rules.



Apr 16, 2014 - Sand Volleyball Partner


SAVA out of the Minneapolis/St. Paul area will once again be helping us run the weekend's sand tournaments. If you are looking for other sand tournaments in Minnesota, view their Summer 2014 Schedule.

Apr 2, 2014 - Red Bull Sponsorship
Red Bull will once again be supplying wings for participants of the 2014 Waupaca Boatride Tournament. There will be drink specials and free samples available. The DJ Fire Truck will also make another appearance!






Mar 22, 2014 - Friday Night Band Added



We have added more entertainment this year! Unity the Band will be playing on Friday night July 11 after Sand Beach finals (8:30pm).

Unity the Band is an award-winning original roots rock reggae group based in Wisconsin. Their intense touring schedule of varied venues has honed an interactive stage show with positive vibes, drawing crowds into the irie groove.





Feb 26, 2014 - Registration is Open



Here's something to help you think of warmer, sunnier times...registration is now open for the 2014 Waupaca Boatride Volleyball Tournament. The event will be held at Brighton Acres in Oshkosh, Wisconsin on July 11-13, 2014.

Friday July 11 will feature: Coed Quads, Juniors Quads and Sand Doubles
Saturday July 12 will feature: Mens and Womens Triples
Sunday July 13 will feature: Reverse Coed Quads, Coed Sand Doubles and Juniors Sand Doubles

Coming soon: Camping registration and more information about our junior offerings.



Jan 8, 2014 - The Waupaca Boatride Volleyball Tournament Finds a Home


We are pleased to announce that the Waupaca Boatride Volleyball Tournament and Brighton Acres have entered into a 3 year agreement for the 2014-2016 events. Brighton Acres, located in Oshkosh, Wisconsin, was also the host location of the 2013 event.

"The road to finding a long-term home has been a rough one, but we believe we have finally found the right place," said Director Tom Galecke.

The first step in the selection process was to choose a host city that could handle our size and needs and Oshkosh is well known for hosting several large events each year. "Oshkosh was our first choice for a location because of the support the city has shown us over the past four years. People tend to overlook the importance of outside support that the tournament relies on such as hotels, off-site volleyball locations, the visitor's bureau and the sheriff's department," said Director Eddie Zelhofer.

The second step was to find a host location/partner that had a lot of grass and could work with our unique event. After evaluating our 2013 survey results, it was clear that Brighton Acres was well liked by players and the main complaints had to do with layout of the courts and some of the grass conditions. We feel that with a long-term contract in place, Brighton Acres can give the grounds the attention they need specifically for our event. The grass conditions will only get better as it matures, and steps have already been taken that would allow us to have all of the volleyball on the same side of the road in the near future.

Having the tournament in the same location each year will allow for efficiency for the tournament organizers and familiarity for the players. "Not having to redo court maps and campground layouts every year will be a huge time saver for us," said Director Kurt Officer.

The 2014 event will be held on July 11-13. Registration and details are coming soon.



Sep 9, 2013 - Photo Contest Results





Congratulations to our winners:
1st Place: Sidney Peterson's photo of Laryssa Mereszczak's sunset attack.
2nd Place: Rena Widboom's sand view of a Bomgren jump serve.
Runner-Ups: Katie Britton and Matt Penke

Thank you to everyone that sent us photos and to all those that voted. The contest was much larger this year and the photos keep getting better. Even if your photos didn't win the contest, we could possibly use them in next year's marketing materials, for which you'd be credited. If you still want to share your photos with us, please send them to eddie@waupacaboatride.com. View all of the contest photos here.





Over $40K in Cash and Prizes!