Waupaca Boatride Volleyball Tournament
Contact
Mailing Address
Waupaca Boatride Volleyball, LLC
Grass Hoppers Sports, Inc.
4118 N. Crane Drive
Appleton, WI 54913

Directors
Tom Galecke - Appleton, WI
Kurt Officer - Marshfield, WI
Katie Officer - Marshfield, WI
Eddie Zelhofer - Oshkosh, WI


Contact Form
To contact us, please fill out the form below.



* = Required fields



NOTES: If you need to make changes to your teams such as player changes, player additions, division changes or refunds, use the link at the bottom of your team confirmation email to access your team. Here's where to find the edit link on the email: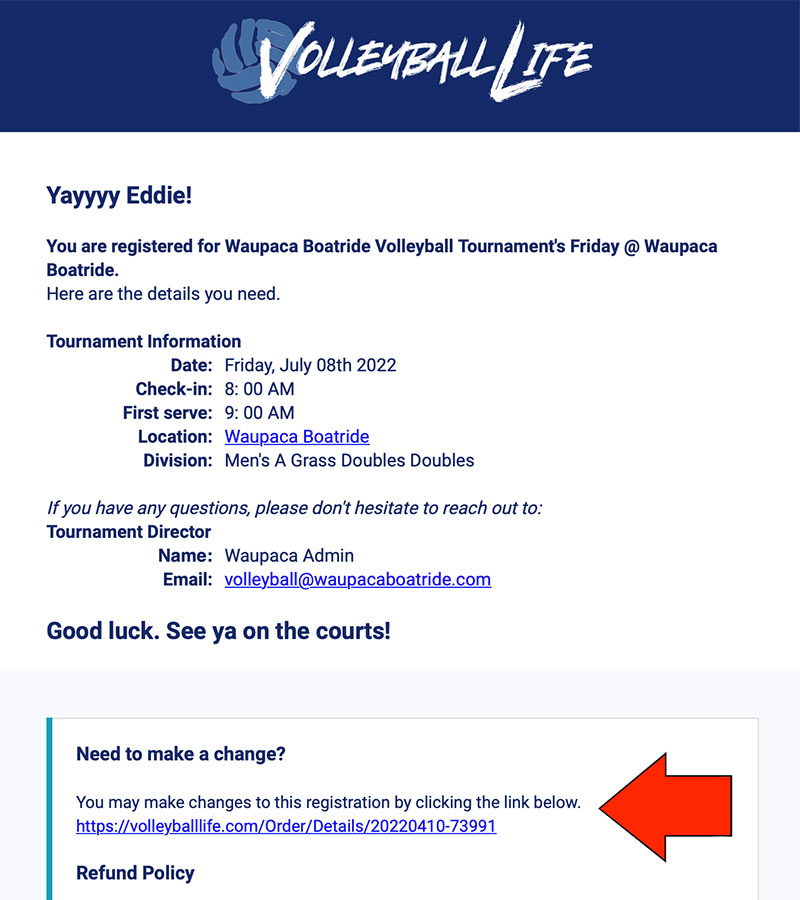 If you havne't received a camping confirmation email from us, please look in your spam folder on the date you registered.